Products
We can't even come close to listing everything we carry on our website! We focus primarily in two areas - office supplies, and art supplies. We carry a wide range of pens, pencils, paper, envelopes, binders, duotangs, clips, and much, much more.
For Winnipeg artists, we carry the largest selection of art supplies east of the Red River, carrying oil, acrylic, and watercolor paints, sketchbooks, pencils, markers, illustration boards, canvases, art-grade paper, and more.
The best part? We know our stock well, and we can offer suggestions, advice, and personal experience to help you make decisions on the products we carry.
Want to find out if we have something you don't see listed here? Call us!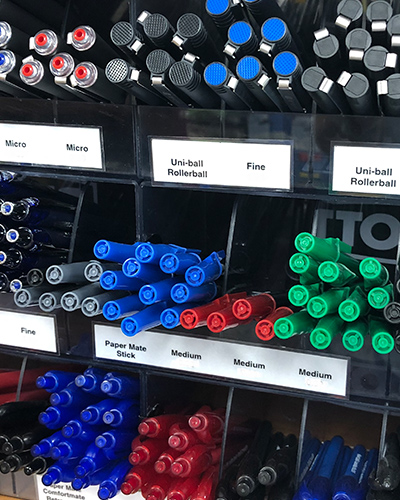 Pens
Pencils
Binders
Special Orders
There are some items that we don't regularly carry, or you might find we don't have the exact item you want in stock. We have access to a large number of suppliers and chances are, we'll find some way to bring in the special item you're looking for at a reasonable price.
Paintbrushes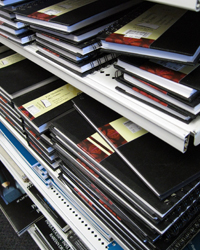 Sketchbooks
Cards